We know you're busy, so we want to make sure that this process is as easy as possible for you. We only ask two things of you:
1) Help moms maximize their benefits by filling out the applications.
2) Work with us to discover the best process for distributing the brochures within your office.
Sounds easy. So what does Moms Get More do?
We we are responsible for the following:
1) Provide free brochures to office.
2) Work with you to develop a process to help moms maximize their benefits.
3) Process all applications.
4) Call insurance plan on mom's behalf.
5) Eliminate a lengthy call for mom.
6) Ask the right questions to maximize her benefits.
7) Verify mom's insurance.
8) Verify mom's coverage.
9) Verify if mom is eligible for no co-pay.
10) Verify if mom is eligible for no deductible.
11) Determine if mom is eligible for any additional items.
12) Determine maximum package that mom can receive.
13) Follow up with mom after we call insurance and let her know about her benefits.
14) Input order.
15) Send mom notification of the order.
16) Send mom notification and tracking of her shipment.
17) Create a reservation date for mom to have her pump shipped, if necessary.
18) Notify mom of her reservation date, if necessary.
19) Deliver free information to mom.
20) Deliver free eBooks on breastfeeding.
21) Deliver free eBooks on breast pumping.
22) Deliver free eBooks on tips and tricks, apps for breast feeding and other useful information.
23) Ship pump to mom.
24) Provide free instructions on best usage of the pump she received.
25) Provide location of online video demos of the pump.
26) Follow up with mom.
27) Provide discount coupons for additional accessories or spares.
28) If eligible, deliver additional accessories to mom at no cost.
LEARN ABOUT OUR OB PROGRAM

Click below to discover why OB offices across the country love Moms Get More!
WHAT OTHERS SAY ABOUT OUR PUMP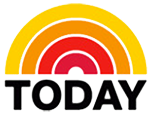 - The Today Show
"One of our top picks for new infant gear"
- The Bump
"Best Hospital-Grade Breast Pump!"
- The Leaky Boob
"In my humble but experienced opinion, the comparable pumps don't really compare."
- Heather Drive
"…the pump is highly adjustable so you can figure out the settings that help to maximize your output"