WELCOME TO OUR OB PREFERRED PROGRAM!
If you clicked on this page, you either currently are approved for our OB Preferred Program or you likely were told about it. Our Moms Get More program was created to help OB offices maximize their patients' breast pump benefits. As you well know with the Affordable Care Act patients have many questions and typically a large amount of confusion. Our program enables your patients to not only get MORE benefits including a hospital-grade performing pump, but also the customer support to navigate the insurance verification process. Please click one of the links to the right to learn more or contact us directly at 855-786-7296.

LEARN ABOUT OUR OB PROGRAM

Click below to discover why OB offices across the country love Moms Get More!
WHAT OTHERS SAY ABOUT OUR PUMP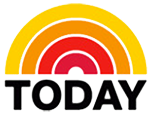 - The Today Show
"One of our top picks for new infant gear"
- The Bump
"Best Hospital-Grade Breast Pump!"
- The Leaky Boob
"In my humble but experienced opinion, the comparable pumps don't really compare."
- Heather Drive
"…the pump is highly adjustable so you can figure out the settings that help to maximize your output"